Work-From-Home Comfort with BelRed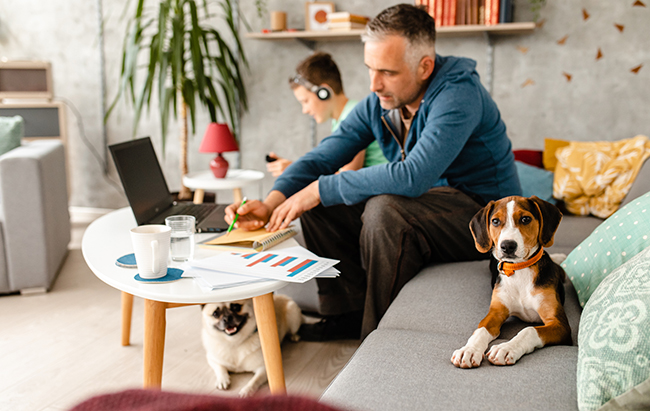 The Brookings Institution reported recently that up to half of American workers are currently working from home. With many more of us based at home this year, there are ways to make your workspace more comfortable. The technicians at BelRed Energy Solutions are experts in designing home comfort, and we're ready to help.
There are a few steps you can take to make your environment more comfortable and improve your indoor air quality. Having air conditioning in the summer, having just the right amount of air movement, having appropriate filters/purifiers for the cleanest air possible, and reducing the humidity in the summer when it is hot and muggy outside are all worthwhile measures.
With highly efficient hybrid heating and cooling systems, electronic air cleaners like the Trane CleanEffects air cleaner, and the latest technology in air scrubbers, we can ensure a safe, clean, comfortable and healthy environment inside your home.
Who knows how long we will be using our homes as the new school environment, the new work environment, and the new entertainment environment? Why compromise with no certainty in sight? Having the best home comfort and clean air makes it easier to concentrate on all the other things that you have to do from home, now more than ever.
Let BelRed Energy Solutions help you make the air inside of your home work for you. Give the HVAC technicians at BelRed a call today for all of your heating and cooling needs, and realize the full potential of your home comfort system!