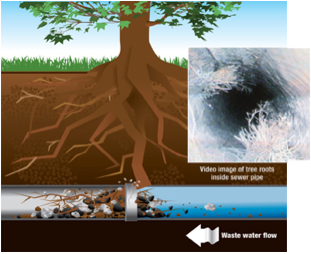 It's easy to forget your sewer and drain lines until it's too late and they get backed up, clogged or plugged! The Drain Cleaning service has been specifically created and designed to get your lines unclogged and flowing at the best possible price while maintaining quality service. We can clear drain problems and stopped-up drains today! Our plumbers are clean, courteous, expert sewer and drain specialists. We do a complete, thorough clean up when our work is finished – you won't even know we were there.
Kitchen drains
Bathroom sink drains
Bathtub drains
Shower drains
Main line – drain cleaning
Laundry drains
Floor drains
Clogged toilets
Sewer drain cleaning
We will use our specially designed cable sewer machine to enter your sewer line through an accessible clean out. We will then clear out the stoppage with the cable machine. We will then evaluate the repairs needed (if any) and give you a written estimate to establish the full flow back to your sewer line.