Indoor Air Quality Solutions
According to US Environmental Protection Agency (EPA) studies, levels for air pollutants may be up to five times higher indoors than outdoors. BelRed can help you determine if any problems exist in your home and we're here to help you with smarter solutions!
Begin breathing easier. Contact BelRed today to learn how you can improve the quality of your home's indoor air.
You want your home to be a safe haven for your family. Yet dirty ductwork can be a trap for mold, mildew, pet dander, smoke, pollen, and dust. With each breath you could be inhaling these pollutants, affecting you and your family's health, comfort, and safety.
Not all duct cleaning services are created equal:
Our patented HEPA-Aire

®

system uses high powered air pressure and scrubbing brushes* to loosen dirt and debris from inside your ducts, while a high-powered vacuum pulls pollutants into HEPA filtered bags, ensuring these pollutants do not re-enter your home. We also offer optional dryer vent cleaning to protect your home and safety.
We go the extra step to visually inspect exposed ductwork for leaks that may be causing dirt to buildup in your duct system. If problems are found, you'll be provided with options to determine how significant they are, and to resolve them once and for all.
There are no surprises or hidden fees for our services. Our quoted prices are based on the number of vents or registers in your home, and the location of your comfort system. They include everything necessary to properly clean your duct system. Any other services we offer, like cleaning your dryer vent, are optional, and there are no high-pressure sales tactics.
Finally, we take the time to protect your home, treating it like our own:
Shoe covers are worn while in your home to protect floors
Each register is sealed, then opened one at a time to help keep your home clean
We leave your home and your air fresh and clean, so you can breathe easy again.
Call Bel Red today for more information, or to schedule a HEPA-Aire® duct cleaning service for your home.
*Brushes cannot be used on flexible ductwork.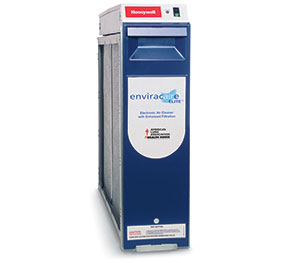 Bel Red is here to help you improve the quality of the air in your home with advanced filtration products. We offer a range of whole-house air filtration systems to help you breathe easier and meet most budgets, including:
Powered Air Cleaners – These filtration systems deliver superior performance and provide excellent value with permanent, cleanable media, eliminating the need to purchase filters.

CleanEffects™ – the world's most effective whole-house air filtration system, more effective than even the best HEPA filter
Electronic Air Cleaners – with a range of electronic air cleaners to choose from, these systems provide superior filtration to fit most systems

Media Filters – Providing good removal of dust, pollen, and other large particles, media filters are an excellent option for good filtration at a lower upfront cost.

4" Media Filters – offering very good filtration with a six-month life, these thick, pleated, electrostatic filters offer a great combination of performance and value
1" Pleated Filters – Bel Red offers our own, high-quality, 1" pleated electrostatic filter through our annual filter program; providing you with enough filters to last a full year with normal use. This program provides an economical and convenient way to protect your heating and cooling system, and a good level of air filtration.
Let Bel Red help you sort through the options and find the best solution to meet your needs, and take the first step toward breathing easier.
Ultraviolet Air Treatment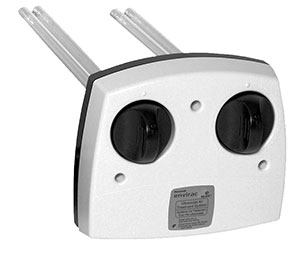 Worried about what's in your air? There may be:
Mold
Bacteria
Volatile Organic Compounds (VOCs)
UV treatment systems have been proven effective in reducing molds and certain airborne contaminants in your comfort system and in the air your family breathes.
Ultraviolet coil lamps – by keeping damp indoor AC coils clean, these systems not only make your air healthier to breathe, they also help maintain the efficiency of your cooling system. Bel Red offers several models to fit most any system.
Ultraviolet catalytic air purifiers – providing the ultimate in clean air, these devices convert odors, fumes and toxic chemicals into harmless water and carbon dioxide by-products with no ozone generation.
These systems provide excellent benefits in health and system efficiency, but care must be taken to properly select and install them, areas Bel Red excels in. Call Bel Red today to schedule a no-obligation consultation.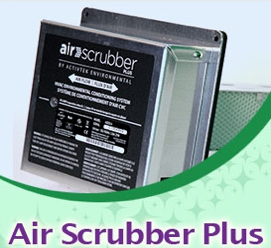 Air Scrubber Plus® is a revolutionary new system designed to help eliminate indoor air quality risks by reducing air pollutants, VOCs (chemical odors), cigarette smoke, dust, pollen, mold, odor-causing bacteria and odors caused by pets and cooking.
Air Scrubber Plus® with ActivePureTM technology, cleans, freshens and purifies the air using specialized germicidal UV light waves along with a proprietary catalytic process that creates enviroscrubbing molecules of oxygen and hydrogen, just like nature's outdoor scrubbers.
Protect Your Home and Family
Air Scrubber Plus® ensures that air ducts, tables, furniture, counter tops, bathrooms, doorknobs and practically every surface you touch is cleaner and safer for your family. It's as simple as turning on your fan, furnace or air conditioning system. Once installed, Air Scrubber Plus® goes to work right away by copying the power of nature outside to clean your home inside. As air passes through the unit, it is transformed by our unique technology. ActivePureTM scrubbers then travel through the ductwork into every corner of your home, effectively treating and purifying the entire house.
Protect Your Expensive HVAC System
Heating and cooling systems can cost as much as a new car! Air Scrubber Plus® extends the life of your existing heating and air conditioning system by trapping dirt, dust and other debris before it enters through the filter, damaging the coils and blower that keep your system running effectively. A protected HVAC system can last up to 15 years or more at peak efficiency, saving you money on your utility bill every month and reducing the need for expensive service calls. A dirty, unprotected system may need to be replaced in as little as five years.
Air Scrubber Plus® Reduces Dangerous Airborne Contaminants
The United States Environmental Protection Agency (EPA) has ranked indoor air pollution among the top five environmental dangers. The quality of indoor air can be two to five times (and even up to 100 times) more polluted than the worst outside air.
Air Scrubber Plus® with ActivePureTM technology reduces up to 99.9% of the harmful contaminants throughout your home and/or business.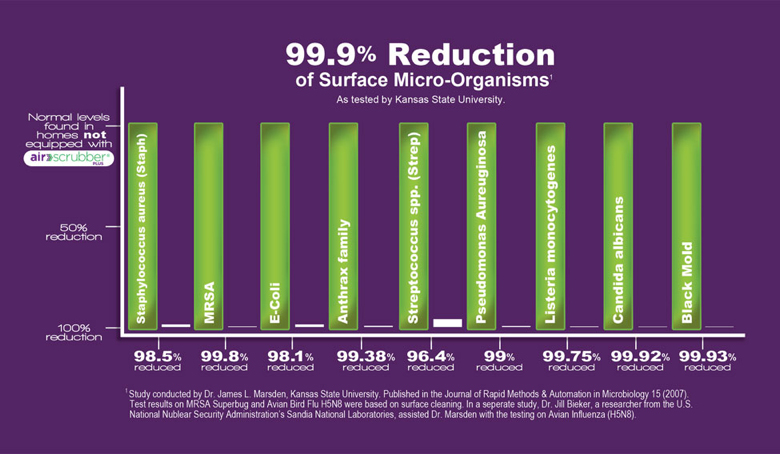 Certified Space Technology
Air Scrubber Plus® with ActivePureTM technology is based on a variation of technology originally developed in cooperation with NASA for use in the International Space Station and is recognized as the exclusive Certified Space Technology by the Space Foundation in its category.