Peace of Mind Maintenance Plans
Preferred Member Program
Think of the preferred member program maintenance in the same way as the maintenance for your car: If you don't change your engine oil and replace belts and filters, the engine will lock up and the vehicle won't operate. The same holds true, in a sense, for HVAC systems. If you regularly change the oil in your car, you protect your engine. Proper maintenance for your HVAC equipment will offer similar benefits.
Same Day Priority Status*
2 Year Repair Warranty
15% Discount on Repairs
Up to 52 Point inspection
Reminder Service
$100/Year Purchase New Equipment
Accrual Credit (Maximum $500)
Exclusive Members Only Specials
Pre-Season Scheduling
Lifetime Thermostat Warranty
Fully Transferable Program
Clean and Adjust Burners
Measure Static Pressure
4 Point Safety Inspection
Whole Home Plumbing Annual Service
* Priority Response only applies to HVAC Services.
Key Benefits of Regular Maintenance Include:
Prolonged equipment efficiency
Promotes healthy clean air
Supports lower utility costs
Helps against unexpected failures
Prolongs equipment life
Ensures safety of equipment
100% Satisfaction Guaranteed
Your technician will be professional, uniformed and qualified to work on your equipment. We will take extraordinary care of your home. We will provide you with a written quote for repairs before we start any work. Our technicians will follow a stringent quality assurance task list to ensure a complete and thorough service each and every time.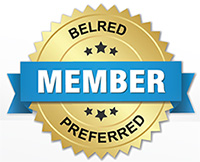 Program Includes
Replace Standard Air Filter
Test thermostat Operation
Test & Inspect Unit Safety Switch
Clean & Tighten Electrical Connections as Needed
Test Flame Sensor (mA)
Test Capacitor #1
Measure & Record AMP Draw To Blower Motor / Nameplate (FLA)
Blower Motor Volts
Inspect Fan Bearings, Fan Blade and Blower Wheel
Inspect Blower Wheel counter balance & rotation
Record Total System Pressure
Test Inducer Fan Motor & Blower Assembly
Test Condensate Pump
Inspect Burner & Flue For Water, Corrosion & Blockage
Test Main Burner Ignition / Element Ohm & AMP Draw
Clean Burners As Needed
Inspect Heat Exchangers for Corrosion, Structural Problems & Erratic Flame
Inspect & Record OHM Reading On Hot Surface Igniter
Test & Inspect Inducer Fan Motor & Blower Assembly
Combustion Analysis Test
Inspect Visible Fuel Connections
Program Includes
Measure & Record Amp Draw On Condenser Fan Motor
Condenser Fan Motor Amps
Condenser Fan Motor Volts
Inspect & Clean Condensate Drain & Traps
Inspect Drain Pan & Accessible Drain Line For Biological Growth
Clean Drain Pan
Test Condensate Pump
Provide Condensate Treatment
Inspect Condensate Blowing From Coil Into Cabinet
Measure & Record TD Across Evaporator Coil
Record Indoor Coil Entering Temperature
Record Indoor Leaving Temperature
Inspect Coil Fins
Inspect Accessible Refrigerant Lines
For Oil Leaks
Inspect Refrigerant LIne Insulation
Measure Pressure Drop Across Coil
Inspect Indoor Coil For Dirt Buildup If Accessible
Inspect Outdoor Coil For Dirt Buildup
Record Outdoor Coil Entering Temperature
Record Outdoor Coil Leaving Temperature
Record Compressor AMPS
Record Compressor Volts
Record Suction Pressure PSIG
Record Head Pressure PSIG
Record Superheat & Subcool
Heat Pump: Test Reversing Valve
Heat Pump: Test Defrost Cycle
Heat Pump: Inspect Outdoor Unit Condensate Drain Ports
Record Delta T
Run Test Systems to Ensure Sequence of Operating / Staging
PLUMBING PREFERRED MEMBER
Program Includes
A Full Tank Flush and Precision Tune
Bio-Clean Drain Treatment
Complete Inspection of Toilets, Fixtures, and Faucets
Inspect Caulking and Flaps for Proper Operation
Room By Room Drain Evaluation to Ensure Proper Operation
Toilet Leak Detection Tablets
Water Pressure Check
Inspect Pressure Reducing Valve for Proper Water Regulation
Leak Inspection
Inspect the Water Meter and Check For Leaks
Verify Plumbing Is Up To Current Code Compliance
Check and Test Safety Controls
Conduct a Carbon Monoxide Test
Inspect all venting and piping connections
Test Temperature and Pressure Relief Valve
Test Expansion Tank & Recirculating Pump
Energy and Water Saving Tips and Advice
Check & Inspect Garbage Disposal Operation
Inspect Washing Machine Hoses
ENERGY STAR RECOMMENDED MAINTENANCE
Program Includes
Check all gas (or oil) connections, gas pressure, burner combustion and heat exchanger
Check and adjust blower components
Check your central air conditioner's refrigerant level
Check evaporator and condenser air conditioning coils
Check controls of the system
Check and inspect the condensate drain
Lubricate all moving parts
Tighten all electrical connections
Check thermostat settings
COMPREHENSIVE SAFETY INSPECTION
Program Includes
Check all gas (or oil) connections, gas pressure, burner combustion and heat exchanger.
Check & adjust blower components
Check your central air conditioner's refrigerant level
Check evaporator & condenser air conditioning coils
Clean outdoor air conditioning coil
Check controls of the system
Check & inspect the condensate drain
Lubricate all moving parts
Tighten all electrical connections
Check thermostat settings