WiFi, Smart Thermostats, and Home Comfort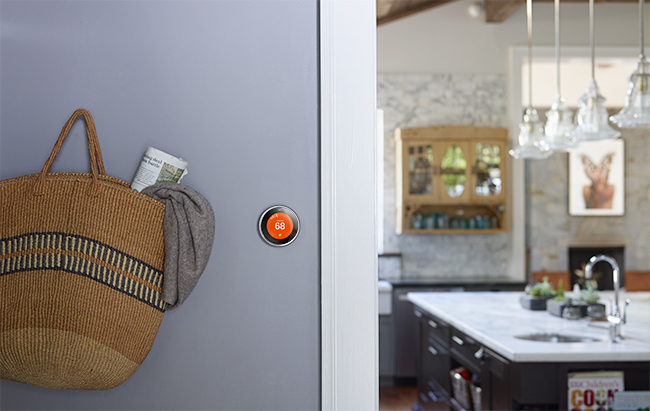 BelRed Energy Solutions is your one-stop solution for home comfort, helping you use WiFi to create a smarter, more efficient, and more enjoyable home. We specialize in programmable thermostat installation, heating and air conditioning, indoor air quality, and more. Our expert technicians are on hand to assist with maintenance, service and repair. If you're curious about smart thermostats and other state-of-the-art possibilities for your home, contact BelRed today.
How can WiFi affect your home comfort? When you think about the well-being of your house, it's not likely that wireless internet comes to mind first. Wi-Fi connects our various screens and smart devices to the web, but as homes themselves become smarter with new technology, WiFi also enables us to use smart thermostats that create superior living spaces.
BelRed offers a variety of professionally installed, contractor-grade programmable units, featuring the latest smart thermostat technology:
Nest Learning Thermostat
Honeywell Prestige IAQ
Ecobee Comfort Control
Honeywell VisionPro IAQ & VisionPro 8000
Honeywell FocusPro
These innovative solutions harness the power of WiFi and your smart devices to allow you to control the comfort of your home, no matter where you might be.
Programmable thermostats can learn what temperatures you like and connect through apps on your phone to learn when you leave and return to your home, automatically turning down while you are away and adjusting to your preferred temperature before you return. Not only does this keep you comfortable, it saves valuable energy and money by working more efficiently – smart thermostats can save you up to 20% on annual heating and cooling costs!
Extremely user-friendly interfaces make it easy to set customized schedules, and some smart thermostats even integrate lights and security systems for wireless operation. Wireless connectivity keeps you updated on everything from energy usage to safety alerts to weather forecasts and more, providing invaluable flexibility for your unique living situation.
Bring your home comfort into the digital age with BelRed Energy Solutions. Contact us today to learn more.