Compatible Thermostats for "Smarter" Home Comfort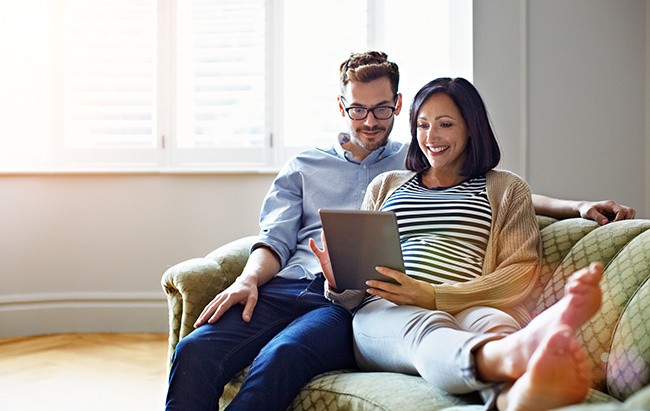 New technology is growing at a record-breaking pace, and smart thermostats are no exception. BelRed Energy Solutions offers the latest and best innovation in home comfort thermostats to fit your heating and cooling needs.
Some thermostats offer internet connections, which allows access to your home system and temperature preferences on a smartphone when you're away. This new technology in thermostats allows you to monitor performance and assures the safe operation of your system. Imagine being able to peek at and control your home's temperature from anywhere!
The Mitsubishi "kumo cloud" mobile app puts enhanced control of your home's heating and cooling right at your fingertips, no matter where you are. This technology provides remote and local control of a system through the Mitsubishi programmable thermostat mobile app. One wireless interface is required for each indoor unit and internet access is required for setup. Whether you're out for short or long periods, looking to heat or cool, the kumo cloud gives you the ability to control your home's comfort through a smartphone or tablet. Easy-to-set scheduling features also allow you to manage your system anytime, anywhere for the most efficient operation.
Traditional HVAC systems have often limited homeowners to one specific thermostat or control system. However, innovative companies are beginning to put smart technology directly into the circuit boards of central heating and cooling systems. This built-in technology can even learn the homeowner's preferences and make automatic adjustments to the heating and cooling system. With this new smart technology, you may have the option to keep your current single-stage thermostat or choose from other available control systems. BelRed can help!
Upgrading your HVAC equipment should always be done with the help of a licensed professional. The HVAC technicians at BelRed can help you determine which thermostat system best fits your home energy needs. Call us for more information on thermostat installation in Seattle and Bellevue, the R22 phase out timeline, and the latest in energy efficient thermostats.