HALO LED, the Newest Technology in Superior Home Air Purification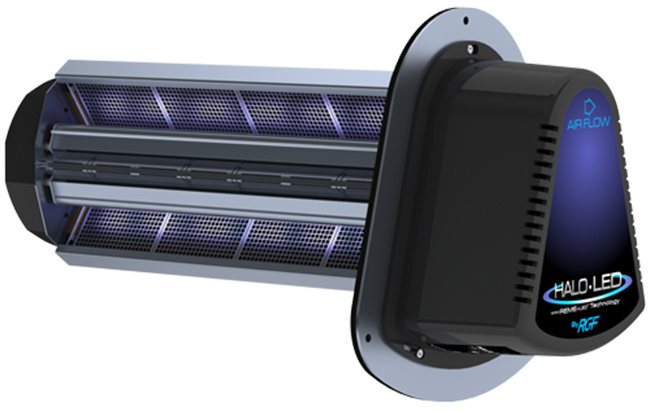 Most people spend more than 90% of their time indoors, and that indoor air is often 10 times (and sometimes even up to 100 times!) more polluted than outdoor air. In this time of uncertainty, with new viruses circulating communities, what are you willing to do to protect your family and home?
Take control of your indoor air quality (IAQ) now by combating air pollution that can contribute to headache, fatigue, lung irritation, foul odors and more. In constant pursuit of the best advances in-home air quality, BelRed Energy Solutions is excited to introduce the very latest in home air purification: the HALO LED. This revolutionary product is the industry's first LED, in-duct, whole-home air purification system that is mercury-free and zero ozone compliant. Using bi-polar ionization, it reduces airborne and surface microbials, bacteria, viruses, and mold by 99% by utilizing an enhanced zinc ceramic catalyst for superior bacteria and virus reduction.  With this technology, smoke, odors, VOCs, allergens, dust, and particulate are all greatly reduced.
This indoor air quality filtration system proactively treats every cubic inch of air-conditioned space in your home and cycles on and off with your home system's blower. The new REME-LED technology utilizes manufacturer RGF's patented PHI-cell® and REME® technologies to provide superior indoor air purification. This product is used in hospitals, schools, hotels, government buildings, and homes worldwide—why not yours? The HALO LED has also been tested and proven effective by third parties.
Find out what BelRed Energy Solutions is offering in new air purification technology, indoor air quality duct cleaning and more. To learn more about the best whole home air purification system, and for all of your heating, cooling and plumbing needs, give the HVAC experts at BelRed a call today!