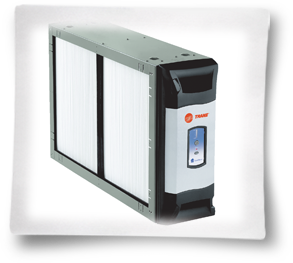 BelRed is here to help you improve the quality of the air in your home with advanced filtration products. We offer a range of whole-house air filtration systems to help you breathe easier and meet most budgets, including:
Powered Air Cleaners – These filtration systems deliver superior performance and provide excellent value with permanent, cleanable media, eliminating the need to purchase filters.

CleanEffects™ – the world's most effective whole – house air filtration system, more effective than even the best HEPA filter
Electronic Air Cleaners – with a range of electronic air cleaners to choose from, these systems provide superior filtration to fit most systems

Media Filters – Providing good removal of dust, pollen, and other large particles, media filters are an excellent option for good filtration at a lower upfront cost.

4" Media Filters – offering very good filtration with a six-month life, these thick, pleated, electrostatic filters offer a great combination of performance and value
1" Pleated Filters – BelRed offers our own, high-quality, 1" pleated electrostatic filter through our annual filter program; providing you with enough filters to last a full year with normal use. This program provides an economical and convenient way to protect your heating and cooling system, and a good level of air filtration.
Let BelRed help you sort through the options and find the best solution to meet your needs, and take the first step toward breathing easier.