High Efficiency Furnace and Ductless Heat Pump Installation – Lake Forest Park, WA
Congratulations to Brandon Richer and Braxton Tacbian, our Installation of the Week winners for the week of 2/30/12. Brandon and Braxton completed a complex retrofit, including a high efficiency gas furnace and ductless heat pump with two indoor units, to improve the comfort and efficiency concerns of the Flemings in Lake Forest Park
Having an older furnace in their home with concerns about their heating bills, and problems with comfort in a bedroom and office, the Flemings decided to replace their existing furnace rather than continue to put money into repairs.
A new, high efficiency Trane XC95m modulating variable speed furnace was installed. This furnace will dramatically improve comfort and efficiency, with modulating heat output that provides just as much heat as needed for ideal comfort, and a variable speed fan for improved airflow, comfort and reduced noise. Coupled with a Trane CleanEffects, the world's most effective whole-house air cleaner, this system will also dramatically improve air quality in the home, removing most all airborne particulates that move through the heating system.
Return and supply plenums were rebuilt to enhance airflow, and the exposed duct work was all sealed to ensure maximum comfort, efficiency, and clean air.  A duct-mounted smoke detector was installed to shut down the system in the event smoke is detected, preventing it from spreading through the home via the duct system. Finally, a new PVC venting system was installed, bringing in outside air for combustion.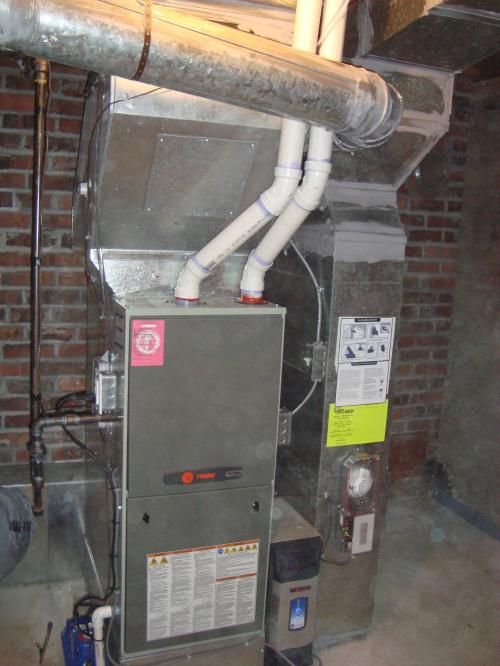 Due to poor duct design in the construction of the home, an office and bedroom were left uncomfortable. Unable to fix this problem through the furnace installation, the Flemings installed a Mitsubishi ductless heat pump system for these two rooms. These heat pumps are among the most efficient sources of heating and cooling available, and use a plumbed line-set connecting wall-mounted indoor units to an outdoor compressor-bearing unit. Exceptionally quiet, comfortable and efficient, these units are an excellent way to take care of problem spaces in a home when duct-work is not an option.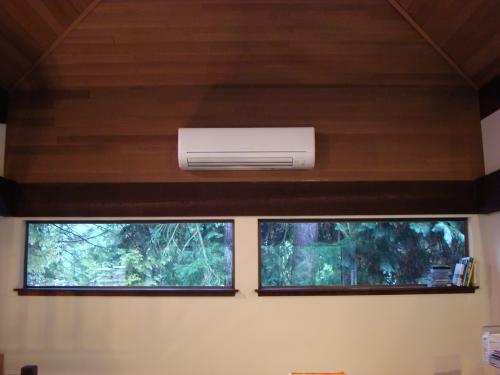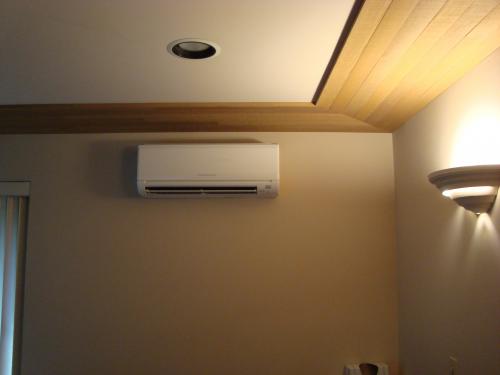 Tags:
efficiency