4 Tips To Allergy-Proof Your Home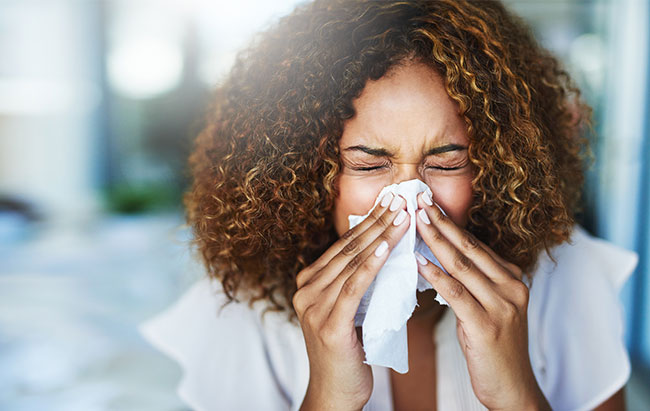 Allergy season is in full bloom in the Pacific Northwest, and for the more than 50 million Americans who are affected by allergies each year, the irritating symptoms are running rampant. The great outdoors isn't the only place allergies can strike – your home may have more pesky allergens than you realize. Read below for tips on how to allergy-proof your home this spring and summer.
De-Clutter Your Home. There's never been better motivation to get your spring cleaning done! According to the Mayo Clinic, consolidating household items that collect dust, from books to vases, can make a huge difference in your fight against allergies.
Prepare Your A/C Unit. Hot weather is rapidly approaching. Prepare for those sweltering summer days while combatting allergens by taking the screen out of your air conditioning unit and removing all the dust it's collected over the past few months or having a new filter installed. It's also important to have your A/C unit serviced by a BelRed professional regularly to keep energy bills and itchy eyes at a minimum.
Clean or Remove Your Carpets. Unfortunately, dust mites and other allergens can live deep inside carpeting. If it's possible, nixing your carpet and opting for hardwood floors is your best option to obtain an allergy-free home, but even having your carpets cleaned once or twice a year can help immensely.
Scrub Your Bathroom and Kitchen. Where there's moisture, there's mold. Make it a daily task to wipe down moisture-prone surfaces, including countertops, the top of your fridge and more, to get rid of any dust, lingering moisture and potential breeding grounds for mold. This is especially crucial in the upcoming summer months as mold grows faster in warm weather.
Our expert technicians are on hand to assist with maintenance, service and repair. At BelRed Energy Solutions we are proud to specialize in duct cleaning, hot water heater repair, heat pump installation, emergency plumbing and more! Contact us today!