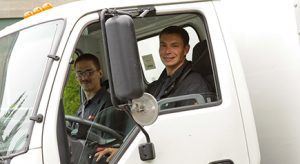 BelRed Energy Solutions is a leader in our industry because of our employees. If you are looking for an environment where you will be valued as an individual and recognized for the contribution you make, then we'd like to talk to you.
We offer talented individuals exceptional career opportunities with room for advancement, competitive salaries, and exceptional benefits. It's a great place to work and grow.
BelRed offer employees outstanding compensation including performance-based packages as well as a comprehensive benefits package, including:
Medical, Dental, Vision Insurance
Group life & disability insurance
Company sponsored 401K
Frequent training opportunities and tuition sharing and/or reimbursement
Paid vacation days
Paid holidays
Company vehicles & uniforms based on position
iPads & iPhones based on position
Company sponsored Employee Assistance Program (EAP)
Company financed tools
Employee Quotes
"For the first time in a decade I actually like my job!!"
"It's the best job I've had, great group of employees, I believe in the core values, and management treats be well and actually cares about my wellbeing and personal life."
"I love my job and am excited to come to work each day."
"This is an amazing company to work for, I love my job and I hope my opportunity to grow does not stop here!"
Current Openings
Are you looking for a career as a Residential HVAC Installer with stability and challenge? Do you enjoy working with a team, problem solving, meeting project deadlines, and learning new skills?
Business is booming and BelRed Energy Solutions is expanding its current workforce in multiple locations to cover additional service areas! We are a local company that has been serving King and Snohomish County for over 30 years, and we are committed to creating a skilled workforce in the HVAC field.
This is a great opportunity for anyone with trade experience and a high-level knowledge of installation.
Proven Success:
By training with a certified Journey level installer, you'll gain the knowledge of our core standards of installation. Once certified, you will become a highly skilled HVAC Installer by continuing to develop your skills in both on and off-site training facilities. You will have a chance to practice your skills and gain the necessary technical knowledge through hands on lab training as well as real life field training.
Higher Wages:
Leads who complete our program will earn more during their working years then those who just attend school. You will have coveted experience and knowledge that cannot be learned in any other environment.
We pay higher for apprentices than any other company in the state!
Benefits:
Medical, dental, and vision benefits upon 60 days of employment.
401k Program
Paid vacation & Holidays
Employee Assistance Program
Interest-free loans for the personal tools that you need
We acquire and pay for the cost for your WA State Electrical Trainee card
We pay for you to take your first 06b Electrical License test
We pay for you to take your first NATE Certification test
Free EPA test and prep course for you to obtain your Universal EPA card
Free CPR and First Aid Training and certification
Company vehicle with paid gas
Company issued iPad and iPhone
Required Qualifications:
Basic understanding of gas furnaces
Intro or Intermediate sheet metal fab skills
1+ years of HVAC installation experience
High school diploma or equivalent
Valid Driver's License, good driving record, and reliable transportation
Demonstrated mechanical aptitude
Strong communication skills
Ability to operate hand and power tools safely
Maintain a professional appearance and attitude at all times
Able to lift & carry 100 pounds
Able to work independently
Able to work from 28' extension ladder and 12' step ladder
Strong written and verbal English communication skills
If you're looking for a workplace where you will be valued, supported, and rewarded for results, apply online today!
Applications are only accepted online. NO PHONE CALLS PLEASE.
High achievers with expectations of earning $150k+ per year apply today.
Bel Red Energy Solutions is a dominant heating, cooling and plumbing company that values both its employees and customers. We're growing and are looking for an experienced Outside Sales Consultant to sell residential home services that improve comfort, health, safety, and energy efficiency.
If you're looking for a workplace where you will be valued, supported, and rewarded for results, then apply today! Compensation includes exceptional earnings potential, benefits, company vehicle, vacation and holiday pay, and more.
If you have a great track record, an excellent attitude and a closing ratio to match, an opportunity is waiting for you at a well-established and growing Puget Sound area company in residential in-home HVAC sales. Industry experience is required, and proof of success in the industry must be provided during the interview. High achievers with expectations of earning $150k+ per year apply today.
BENEFITS
Scheduled appointments provided, all leads are pre-qualified; no cold calling necessary
Bonus awarded after 12 months upon achieving annual revenue goals
Tiered commission program (up to 10%) paid bi-weekly
Company provided laptop, cell phone, company car, and fuel card
No travel outside of Puget Sound area
Comprehensive health coverage: medical, dental, vision insurance, 401(k)
POSITION REQUIREMENTS
Strong organization, time-management and follow through skills
Maintains the standards of all BelRed policies and procedures while being pleasant, respectful, and helpful
Technical/mechanical aptitude
Proficient in Microsoft Office programs and comfortable with new software systems
Customer follow-up required
Clean background check, drug screen and good driving record
Professional appearance
Experience cultivating self-generated leads and maintaining pipeline
Excellent communication, problem-solving and presentation skills are a must
Able to demonstrate industry knowledge and prepare a basic proposal for sales of furnaces, heat pumps, AC, and ductless systems at time of interview
Monday – Friday, some late afternoon appointments, rotating Saturday schedule
If you're looking for a workplace where you will be valued, supported, and rewarded for results, apply online today!
Applications are only accepted online. NO PHONE CALLS PLEASE.
Experienced Service Technicians
Are you a self motivated person who wants a future with an established HVAC company as a Technician? Are you interested in excellent pay, a team atmosphere, a hands-on training facility, career advancement potential, bonus incentives and more? If you are ready to experience success that is recognized and rewarded then read on….
Who we are…
Bel Red Energy Services employs technicians who are talented, friendly, and considerate – people we would confidently welcome into our customers' homes. They are experienced, trained, certified, licensed, drug-screened, and background-checked. They ask permission to enter a home and wear shoe covers and use drop cloths to protect flooring and carpeting. They appear in uniform and show their Bel Red badge and a business card. Bel Red Technicians have the utmost respect for customers, their homes and families, and their own work.
Requirements
Minimum of three (3) years experience in HVAC service (preferred)
EPA certification (preferred)
Washington Statespecialty electricians license (06B minimum) (required)
NATE certification (preferred)
Knowledge of gas and electric furnaces, air conditioning, and heat pumps (including dual fuel applications)
Excellent customer service skills.
Professional appearance
Ability to work independently
Must possess a Valid Driver's License.
Must be able to pass Background Check and Drug Test screening, etc.
What You Want…
Excellent Pay – We Pay for Performance
Health Insurance Options – For You and Your Family
Incentives and Bonuses – We Keep You Motivated
On-Site Continuing Education – Including Industry Guest Speakers
On-The-Job Technical Training – Learn While You Work and Get Paid
Opportunities to Advance – A Lifetime Career Awaits You
Fully Stocked Trucks/Paid Gas –Your "Office" on Wheels!
Professional Work Uniforms and Accessories – Always Available
A Stable, Growing Company – 26-Plus Years Strong
Accessible and Friendly Management Team – Open Door Policy
A Team-Oriented Group of Employees – From Top Management Down
Paid Vacations – Take the Break You Need
Excellent Work Conditions – Superior Trucks and New Headquarters with Training Facility and Clean, Well-Stocked Warehouse
Latest Hi-Tech Tools – For You to do the Best Work Possible
Fleet Maintenance – Keeps Your truck going and keeps You going so you're ready for your call!
Not to brag but…
Bel Red Energy Solutions has been the premier "one-stop-shop" for Heating, Cooling, Plumbing, Electrical, Indoor Air Quality, and Weatherization Services in the greater Seattle area for almost 30 years and was recently chosen as the "Best Contractor to Work For" in the Western US by The Air Conditioning, Heating and Refrigeration News, the industry's most trusted and utilized news magazine. We also recently received the 2012 "Best of Kirkland" award for heating and air conditioning contractors.  We can't even list the numerous annual performance and volume awards our team has achieved.
Intrigued?
If you're looking for a workplace where you will be valued, supported, and rewarded for results, apply online today!
Applications are only accepted online. NO PHONE CALLS PLEASE.
We are a drug-free company and an equal opportunity employer, dedicated to a policy of non-discrimination in employment.
Our Core Values and Mission
Our core values are more than phrases on a Website, or posters on our wall. They guide our decisions every day. They're what make us who we are:
Whom we hire
How we treat our team members
How we service our customers
How we serve the communities we work in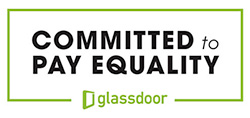 Our mission is to enhance lives through products and services that improve energy efficiency and comfort, while providing a healthy and safe environment in which to live. We balance the needs of our customers, our team members, and the company as guided by our core values: