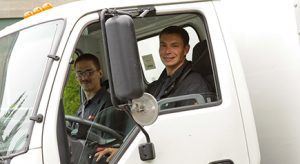 Lots of companies claim to be a great place to work. BelRed Energy Solutions was actually chosen as the "Best Contractor to Work For" in the Western US by The Air Conditioning, Heating and Refrigeration News, the industry's most trusted and utilized news magazine.

One of only four companies recognized in the US for this award, BelRed was selected for creating a work environment that not only nurtures employees but also provides them with opportunities for growth and development.
BelRed Energy Solutions is a leader in our industry because of our employees. If you are looking for an environment where you will be valued as an individual and recognized for the contribution you make, then we'd like to talk to you.
We offer talented individuals exceptional career opportunities with room for advancement, competitive salaries, and exceptional benefits. It's a great place to work and grow.
We offer:
Outstanding compensation, including performance-based packages
Medical, dental, vision
401K
Group life and disability insurance
Paid vacation days
Paid holidays
Frequent training opportunities and tuition sharing and/or reimbursement
Company vehicles and uniforms based on position
We are a drug-free company and an equal opportunity employer, dedicated to a policy of non-discrimination in employment.
Our core values and mission
Our core values are more than phrases on a Website, or posters on our wall. They guide our decisions every day. They're what make us who we are:
Whom we hire
How we treat our team members
How we service our customers
How we serve the communities we work in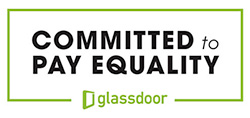 Our mission is to enhance lives through products and services that improve energy efficiency and comfort, while providing a healthy and safe environment in which to live. We balance the needs of our customers, our team members, and the company as guided by our core values:

Current Openings