Ductless Mini-Split Heat Pumps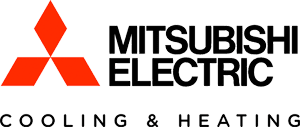 Often, homes with electric baseboard or in-wall heaters, or with poorly designed or installed ductwork, suffer from:
High utility bills
Dusty or unhealthy air
Rooms that are too hot or too cold

Additions
Bonus Rooms
Sun Rooms
Lofts
BelRed can help solve your comfort, efficiency and home health issues with a smarter ductless solution. Unlike other heat pumps, ductless mini-splits can be used in homes with no ductwork, or where significant duct problems make traditional heat pumps impractical. Indoor fan units are installed in specific rooms, or in place of your ducted air handler, and work in conjunction with an outdoor unit to provide exceptionally comfortable, quiet and efficient heating and cooling.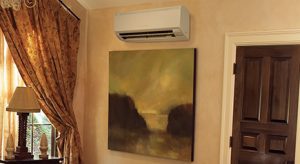 A study by local utilities including Puget Sound Energy (PSE), Snohomish County PUD and Seattle City Light found that, with proper sizing and installation, ductless heating and cooling systems can save homeowners 25% to 50% on their home utility costs vs.
Electric baseboard or in-wall heaters
Electric furnaces
Pellet stoves
Wood fireplace inserts
Propane or oil furnaces
With proper sizing and installation, ductless mini-split heat pumps can also provide:
Increased comfort – with variable speed "inverter" compressors that match their output to your exact heating and cooling needs
Cleaner air – with multi-stage allergen filtration and available deodorizing filter
Quiet operation – thanks to reduced compressor and fan noise
Location and installation of ductless mini-splits are very flexible, but they do require proper sizing, matching, and installation of components, electrical power and drains – areas where BelRed excels.
We guarantee your savings for the first year, so you have nothing to lose!
If your first year savings are less than we projected, we'll pay you the difference. Simply provide us with copies of your current and prior years' utility bills and the initial energy projection we provided, and we'll send you a refund for the first year's difference.
BelRed Energy Solutions is a Mitsubishi Top Contractor, having received the highest level of accreditation from Mitsubishi Electric HVAC Division. We have invested our time in hands-on training at a Mitsubishi Training Center in order to provide you with the most professional quality installation and maintenance for your Mitsubishi HVAC product.
To see what a ductless heating and cooling system can do for you, contact BelRed today for a no-obligation in-home consultation.
Resources