High Efficiency Gas Furnace Installation – Kirkland, WA
When their old Tempstar furnace failed, the Paine's in Kirkland decided it was better to replace it, and improve their comfort and efficiency, rather than to make the costly repairs that were required. The Paine's chose a Trane XV95 variable speed, 2-stage gas furnace. This 95% efficient furnace provides excellent comfort with multiple gas output levels and gentle air circulation for even heating.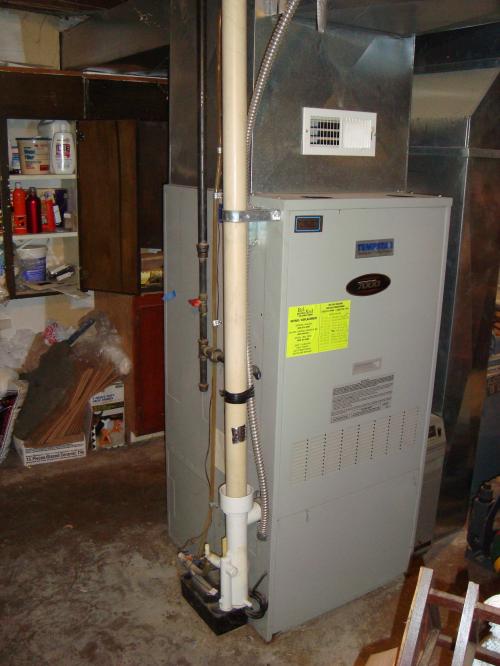 The existing furnace, located in the basement, was using the air from the room for combustion, and had a heating vent located right above the air intake for the furnace. This created comfort and other issues, as it pulled heated room air directly from the furnace back into the combustion chamber.The new furnace installation included adding a fresh air intake for combustion, pulling clean, outdoor air into the combustion chamber. The vent was moved, and comfort in the heated basement was improved.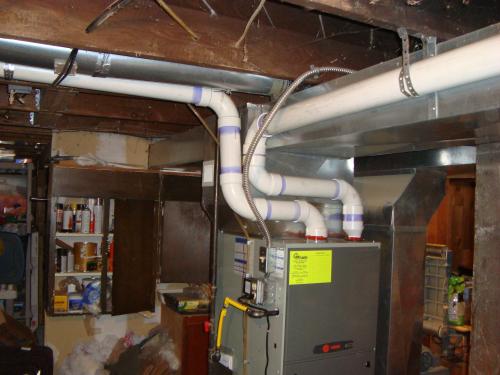 An in-line surge arrestor to protect the equipment from dangerous power surges. A new basecan was installed, along with new duct transitions, which were all sealed to provide maximum efficiency and comfort.
Congratulations to Lyle Gardner, Brandon Richer and Braxten Tacbian, our installation of the week winners for the week of 10/15/12.
Tags:
Furnace
,
gas
,
heater
,
Heating
,
high efficiency
,
installation
,
Kirkland
,
Tempstar
,
Trane