Belred Receives 2019 "Best of HomeAdvisor" Award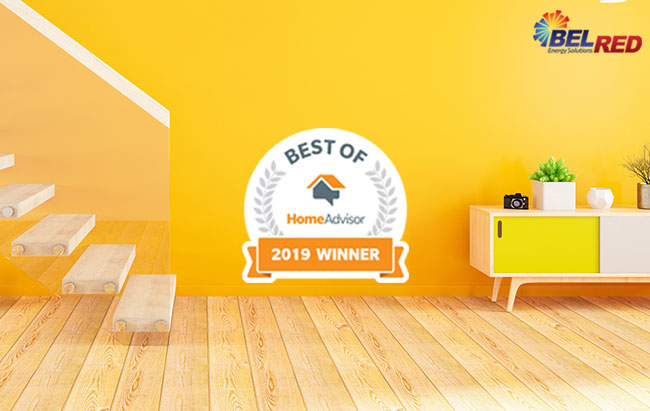 Home Service Professionals are selected based on their commitment to excellent service and value. At BelRed Energy Solutions, we specialize in ductless mini-split heating, green energy solutions, R22 freon phase out, energy bill savings, and more. Thank you to HomeAdvisor for this prestigious award, and to our loyal customers for your continued support! Contact us today to experience the BelRed difference.
BelRed Energy Solutions is pleased to announce we have been named a recipient of the 2019 Best of HomeAdvisor Award. This award honors professionals who provide high quality service in the home improvement, repair and maintenance industries. We are honored to be recognized for our consistent, quality workmanship and exemplary customer service – with the positive ratings and reviews to prove it!
"The service professionals who earn this award can display the accolade proudly knowing that they exemplify traits of highly rated businesses in their space," said HomeAdvisor's President Craig Smith. "Establishing outstanding work practices, excellent customer service and overall value doesn't come without hard work and dedication, and we are proud to honor our winners."
Award recipients were selected based on positive reviews earned in quality of work practices, customer service and value. To qualify, they must have a minimum rating of four stars based on a scale of one to five and have at least three verified reviews submitted within the last six months prior to May 2019.
Working with BelRed Energy Solutions doesn't just mean choosing an air conditioning or heating system. It means choosing the most energy-efficient, cost-saving solution best suited to your living situation. The BelRed difference is saving you money, improving your home efficiency, and helping you live better. That's been BelRed's workmanship guarantee since 1986. Contact us today to schedule an appointment!