Military Members: Never Pay Tax on BelRed Services Again!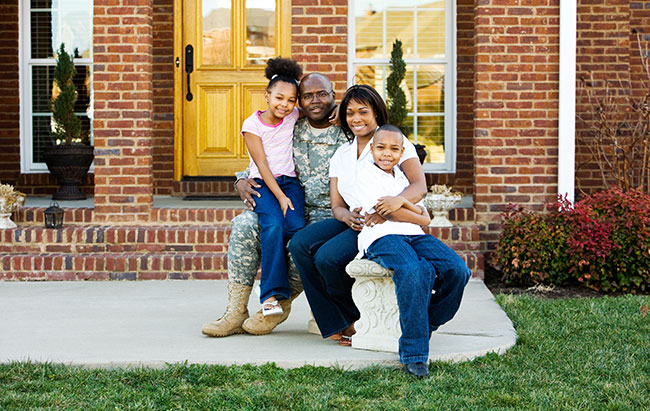 At the end of this month, Americans will be celebrating Memorial Day. It's a day that many of us view as the official beginning of summer marked by pool parties, barbeques and quality time spent with loved ones. But it's important to remember that Memorial Day is a lot more than just a fun day off. Memorial Day was established to give us time to honor and remember the men and women who have served in the armed forces of the United States of America.
At BelRed, we wanted to celebrate this holiday with something extra special this year to thank our military members, past and present, for their incredible sacrifice and service.
Starting this month and going forward, BelRed will pay the tax on all of our services and installations rendered to homeowners who are serving or have served in the US Military. This includes Active Duty, Veterans, Reservists and other enlisted US Military; we are so thankful for and proud of these individuals!
This discount is offered to the military person (and currently married spouse)'s personal residence only. This discount can be used on regularly priced items only; discounts cannot be combined. This discount does not apply to our monthly maintenance program. Please have your military ID available when the technician arrives.
If you'd also like to pay tribute to the brave women and men who strive to protect our country this Memorial Day, read on for a few ideas!
Participate in the National Moment of Remembrance.In an effort to restore Memorial Day as the noble holiday it was meant to be, the National Moment of Remembrance asks Americans wherever they are, at 3 p.m. local time, to pause in an act of national unity for just one minute.
Buy A Poppy. During the days leading up to Memorial Day, members of the Veterans of Foreign Wars take donations for poppies (thanks to the beautiful John McCrae poem "In Flanders Fields"). With the purchase of a poppy, your donation helps to maintain state and national rehabilitation and service programs for veterans.
Thank a Military Member. Taking the time to thank soldier or veteran for all they have done to protect our country and our freedoms is a great way to celebrate Memorial Day. If you don't personally know a military member to write a thank-you letter or send a care package to, you can find one here.
We're proud to offer tax-free services to our military members as a deserved token of appreciation! Contact BelRed today to learn more about our services including HVAC installation, plumbing repair services, heating repair and more.