Job of the Week – Hybrid High Efficiency Heat Pump and Furnace – Woodinville, WA
Congratulations to Ransom Honeycutt, Jose Salmeron and Lyle Gardner, our Installation "Job of the Week" winners for 9/6/11! This installation at the Worrell residence in Woodinville features a new high efficiency hybrid heat pump and furnace system.
This new system features a Trane XL15i high efficiency hybrid heat pump and XV80 variable speed furnace. The old system was smaller than the new one, requiring significant reworking of the ducts and the system: Return and supply plenums were both moved and rebuilt, the furnace relocated to the right side of the system, and the coil installed on the left with a new supply trunk line installed and routed around the existing water heater.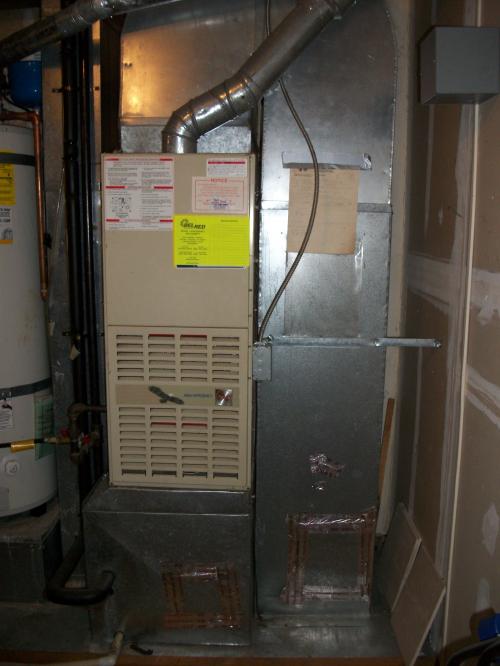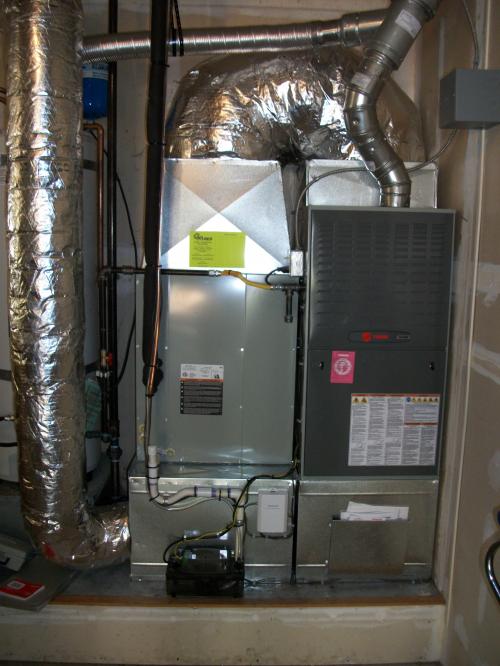 New high efficiency heat pump, in the process of being charged with refrigerant to ensure efficiency and comfort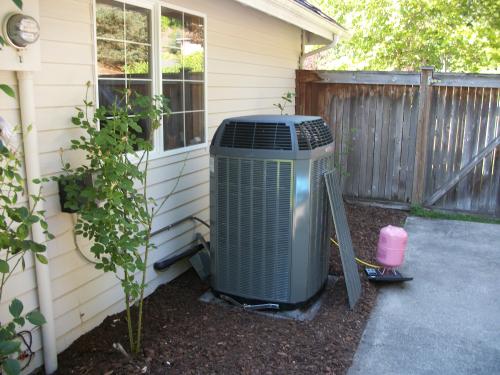 Tags:
Products