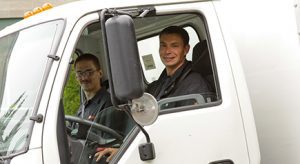 BelRed Energy Solutions is a leader in our industry because of our employees. If you are looking for an environment where you will be valued as an individual and recognized for the contribution you make, then we'd like to talk to you.
We offer talented individuals exceptional career opportunities with room for advancement, competitive salaries, and exceptional benefits. It's a great place to work and grow.
BelRed offer employees outstanding compensation including performance-based packages as well as a comprehensive benefits package, including:
Medical, Dental, Vision Insurance
Group life & disability insurance
Company sponsored 401K
Paid vacation days
Paid holidays
Company vehicles & uniforms based on position
iPads & iPhones based on position
Company sponsored Employee Assistance Program (EAP)
Company financed tools
Employee Quotes
"For the first time in a decade I actually like my job!!"
"It's the best job I've had, great group of employees, I believe in the core values, and management treats me well and actually cares about my wellbeing and personal life."
"I love my job and am excited to come to work each day."
"This is an amazing company to work for, I love my job and I hope my opportunity to grow does not stop here!"
Current Openings
We are a drug-free company and an equal opportunity employer, dedicated to a policy of non-discrimination in employment.
Our Core Values and Mission
Our core values are more than phrases on a Website, or posters on our wall. They guide our decisions every day. They're what make us who we are:
Whom we hire
How we treat our team members
How we service our customers
How we serve the communities we work in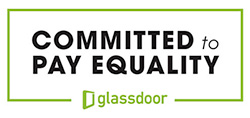 Our mission is to enhance lives through products and services that improve energy efficiency and comfort, while providing a healthy and safe environment in which to live. We balance the needs of our customers, our team members, and the company as guided by our core values: