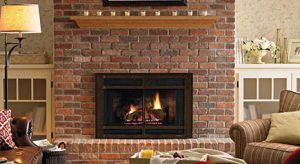 Are you tired of your wood-burning fireplace?
Cold air drafts in, while the heat from your home rises out the flue
Hauling wood is a real pain
Cleaning out the ash and soot is just a mess
BelRed's Heat & Glo fireplace inserts bring beauty, warmth and efficiency back to your masonry fireplace:
Using natural gas or propane, there is no wood to haul
Even when the power is out, they light at the touch of a button
Available remote to control flame size and heat output
Advanced materials duplicate the look and feel of real wood-burning fires
Modern finishes, glass and ceramic mediums, and linear burners are available to add contemporary flair
Custom surrounds are available to fit most masonry fireplaces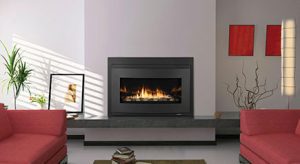 Best of all, Heat & Glo gas inserts can be installed in most masonry fireplaces, and they all but eliminate drafts from leaky flues. These direct vent fireplaces will not alter the quality of indoor room air either; the sealed combustion chamber draws in fresh air from outdoors and vents back outside.
Contact BelRed Today today to arrange a FREE no-obligation consultation and find out if one of these inserts is right for your home.