Install Job of the Week – Gas Furnace Conversion – Kirkland, WA
Congratulation to Lyle Gardner – our Job of the Week winner for 12/12/11. Lyle installed a 2-stage variable speed Trane furnace at the Walters' rental property in Kirkland, WA.
The existing furnace in this rental home was a high efficiency model with cracked heat exchangers, and potentially life-threatening problem. the landlord needed it replaced quickly to protect the health and safety of the tenants.
We provided the landlord with several options to reduce costs. In the end, she settled on a 2-stage variable speed, Trane XV80 standard efficiency furnace. This reduced her costs, but still provided the tenants with great comfort and quiet operation. This conversion required the removal of existing PVC venting, and replacement with double-walled metal venting up through the chimney.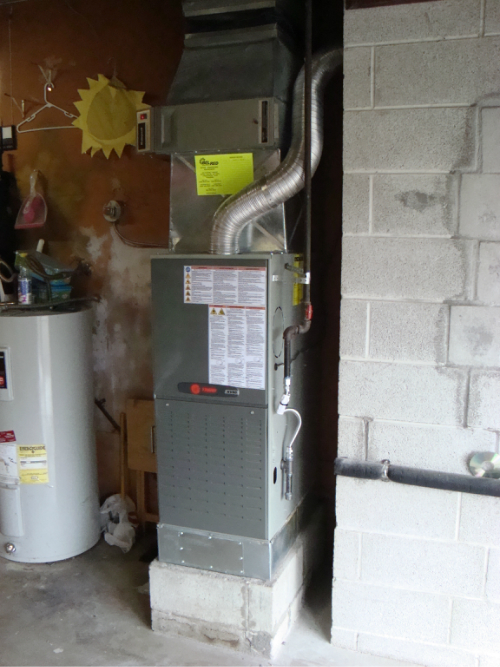 Tags:
Heating