Installation Job of the Week – Furnace and Hot Water Tank – Woodinville, WA
Congratulations to Brandon Richer and Jose Salmeron for being selected as this week's Job of the Week winner for their installation of a new variable speed furnace and hot water tank and the Fincke/Nishiyama residence in Woodinville.
Safety devices for the old water tank, including earthquake straps and drain pan, were not present.
A new variable speed furnace and hot water tank were installed for improved comfort. The original electronic air cleaner, which worked well, was reinstalled to reduce costs, while still providing effective air filtration. The new water tank now meets required safety codes with sturdy earthquake straps, properly sized and pressurized expansion tank, drain pan, and thermostatic mixing valve (for scald protection and energy savings). Return and supply plenums have been properly sealed. With an increased diameter in exhaust vents for the new equipment, the old roof vent could not be used. A new roof vent route was also identified and installed, and the old vent was capped.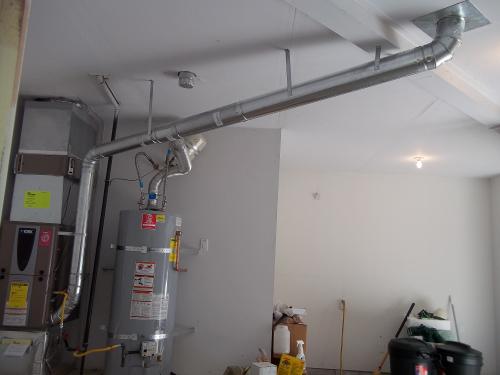 Tags:
Products