Should You Have Central Air Conditioning or a Window Unit?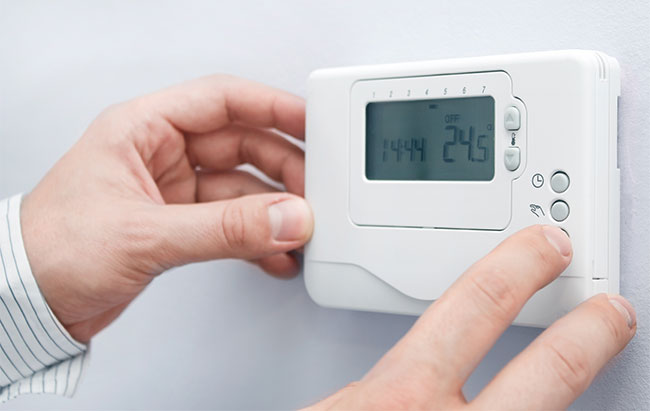 The Pacific Northwest is a region known for its rainy, overcast weather. But our summers bring the heat in a big way and they can be miserable if you aren't prepared. When choosing how to cool your home, it comes down to two basic options: single-room units or a centralized system. Read on to discover the pros and cons of both so you can make the smart choice for you and your family.
Central Air Conditioner
Pros
Effective Cooling – A central air system effectively keeps your entire home cool, rather than just one or two rooms.
Long-Term Savings – Window units may be less expensive in the short run, but if you need more than a few of them running at the same time to cool your house, your wallet will feel a lot fuller when you choose an AC system.
Convenience – With central air, you control the temperature by adjusting a thermostat. It's much more simple than installing window units in each room you want cooler and adjusting them separately.
Cleaner Air – AC systems filter the air as it is removed from the home for cooling, eliminating dust and other harmful debris, which can be important for those of us that suffer from allergies or asthma.
Peace and Quiet – Central air systems are much quieter than window units because the compressor is located outside the home.
 Cons
More Expensive – Central air systems can be intimidating, as they are more expensive to install and run than a single window AC unit up front, but again, they are much more efficient and wallet-friendly in the long run.
Difficult to Install Alone – You'll definitely need to hire a heating and cooling professional to get the job done. That's where our expert technicians step in! We can have your home feeling cool in no time without any stress on your end.
Window AC units
Pros
Inexpensive – Compared to ductless and central air conditioning systems, window units are less expensive, especially if you only need to cool one room in your home.
Easy Installation – Window air conditioning units are typically a do-it-yourself (DIY) project that shouldn't take more than a couple hours.
Cons
Noisy – Even the nicer, more expensive window units are rather noisy, particularly when going through their dehumidifying cycle.
Unattractive – Big, bulky and in the way. It's clear that manufacturers choose efficiency over aesthetics when it comes to window units.
Poor Filtration– Although window air conditioners are getting better at filtering the air, they just can't compare to central air systems.
Not as Effective – Generally, single window units will cool only one room, so you're unlikely to achieve the same level of comfort for your whole home as you would with central air.
Inconvenient – Window units can be a pain. They're installed in the spring, then removed and stored in the fall, plus, if you have more than one window unit, you'll have to adjust each thermostat individually.
Whether you opt for a window air conditioning unit or a central air system, the experts at BelRed are able to assist you with all your air conditioning needs including heating and cooling repair, air conditioning installation and more. Contact us today!