Whole House Surge Protection: Protect Your Home's "Urge to Surge"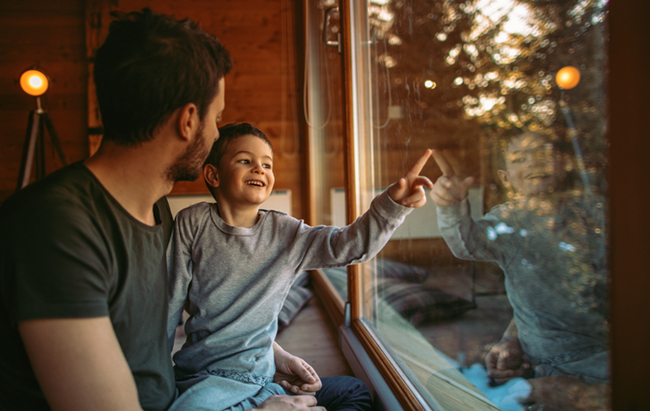 Tis the season for turbulent Pacific Northwest weather, and with it comes flickering lights and power surges—and that's just the beginning. The good news is you're in complete control of protecting your home electronics and appliances from surge damage and power outages with a whole house surge protector. A whole house surge protector prevents your appliances and electronics from being damaged and protects your home's whole electrical system in a surge event.
How it Works
A surge protector in general eliminates overvoltage by diverting it to the ground wire and by dissipating and absorbing heat energy. Not all power surge protectors are alike, and that's why a whole house surge protector in particular is so critical. With this device, when transient surges happen on a dedicated circuit, the surge will be sent back to the breaker panel and stopped, sparing all of the other electrical devices in the home. It also protects all of your outlets. The function of a household surge protector makes proper grounding essential, since surge protection is only as good as its connected grounding system. The expert electricians at BelRed are ready to help you equip your home with the ultimate in whole house surge protection.
Extremely Common, Often Unrealized
Did you know the average home experiences 20 power surges a day, about half of which take place inside the home? Another staggering 20 million cloud-to-ground lightning strikes occur annually, the losses from which are not typically covered under a homeowner's insurance. Disruptions and surges are on the rise nationally, due in part to aging infrastructure, increasing frequency of extreme weather, and a progressively more tech-centric population taxing both the electrical grid and the internal wiring of homes.
Repeat Surge Offenders:
Lightning

– Unfortunately, these occasions can instantly cause severe damage and fry major appliances.

Major appliances

– These account for a majority of power surges occurring within the home. Although these are low-level surges, they cumulatively degrade the circuitry of electronics.

Faulty wiring

– You don't know what you can't see, underscoring the need to have your home's electrical system inspected for safety by a licensed expert.

Downed power lines

– From wind, car accidents, or weak, wet and weighted branches.

Electrical equipment issues

– Which can result in extreme spikes and drops.

High metropolitan grid demand

– Causing rolling blackouts in extreme weather.
Return on Investment
A professionally installed whole house surge protector can save thousands of dollars over its initial investment. In addition to qualifying for potential offsets on your homeowner's insurance, a home surge protector can save you the replacement costs of your many sensitive and expensive electrical devices, even certain types of electrical fires, and that's money in the bank.
Call the Experts and Save Now!
Ready to protect your home and HVAC system from power surges? Unsure of how "well grounded" your home is, or haven't recently had your wiring inspected? Through the end of this month (Oct. 31, 2020), BelRed Energy Solutions is offering members a 20% discount on the installation of whole house surge protectors. Give the HVAC experts in Seattle a call. Take charge and preserve your home appliances and electronics today with whole home surge protection and an electrical evaluation!