Enjoy BelRed's Membership Program Benefits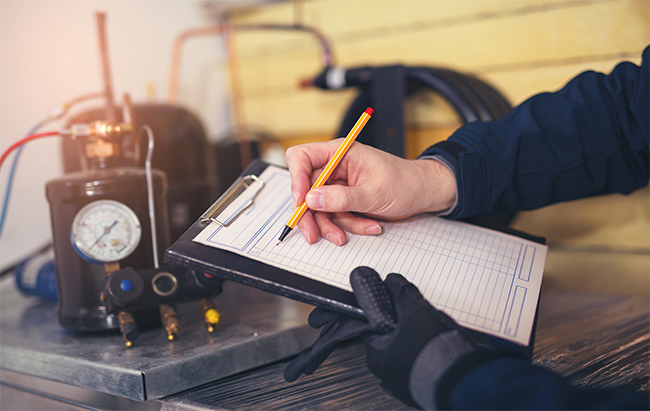 At BelRed Energy Solutions, we view regular system maintenance a lot like how many people view car maintenance: If you don't refresh the oil, replace the filters and swap worn belts, the engine could lock up, run poorly or stop altogether. Your home comfort systems also have moving parts and filters. Regular maintenance on your heating and cooling equipment ensures that it will run efficiently and last for years to come. If you take good care of it, it will take good care of you.
It's easy to forget about what you don't see until repairs or replacements are already needed; that's why many of our customers enjoy the easy care found in BelRed's Preferred Member Program. When you sign up for our Preferred Member Program, the benefits include:
Same-day priority status
2-year repair warranty
15% discount on repairs
An up to 52-point inspection
Automatic reminder service
$100/year towards the purchase of new equipment (maximum $500)
Exclusive members-only specials
Value add: Whole Home Plumbing annual service also included
Why do it? Regular HVAC maintenance prolongs equipment efficiency, promotes healthy and clean air, supports lower utility costs, greatly reduces unexpected equipment failures, and it ensures the safety of your equipment. Whether you're looking for air conditioning repair, plumbing services, furnace repair or something else, enjoy the peace of mind in knowing we will take good care of you and your equipment.
There are no surprises or hidden fees for our HVAC services. Our quoted prices are based on the number of vents or registers in your home and the location of your HVAC system. At BelRed Energy Solutions, we have professionals to address any situation, complete with everything necessary to properly clean your duct system, improve indoor air quality, and more. Additional services, such as cleaning your dryer vent, are optional and there are no high-pressure sales tactics.
Optimize your home investment and keep your home at its healthiest by enrolling in BelRed's Preferred Member Program. As with anything we do at BelRed Energy Solutions, we offer a 100% Satisfaction Guarantee. Call us today to find out how to become a Preferred Member today.