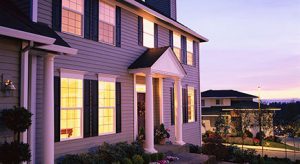 Properly functioning windows are critical for protecting your home from the elements, providing light and ventilation, and helping to conserve energy. Quality windows can also enhance your home's appearance and value.
BelRed partners with the best window manufacturers and uses AAMA certified installers to provide you with solutions that enhance the beauty of your home, while saving you money and improving your comfort. We offer window options to fit most tastes and budgets including:
Quality, value-priced windows
High quality windows, designed to let in maximum light – great for cloudy Northwest days
Custom windows in a variety of finishes
Sliding glass doors
All of our windows are made-to-order, ensuring you of a perfect fit. Windows are then installed one opening at a time, to ensure your home is not open to the elements, and that each window is properly installed for long-lasting beauty and performance. We stand behind our work with the best guarantees in the business, including a lifetime or double lifetime guarantee* (transferable to the next home-owner).
With only high quality windows, featuring double-pane, argon gas, low-e coatings, insulated spacers, and high quality construction, almost every window we sell meets requirements for utility rebate programs. We even work with you to help you receive any available utility rebates when you make the decision to have BelRed replace your existing windows.
Call BelRed for a No-Obligation Window and Doors Consultation and Proposal Today
Call 888.800.6992 or schedule an appointment online.
*Guarantee based on brand and model purchased. See written guarantees for details and limitations.