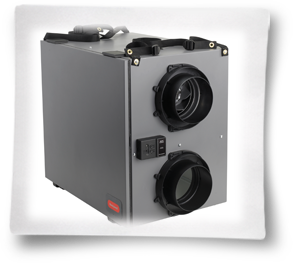 With houses being built tighter to promote energy efficiency, bringing fresh air in and stale air out is critical to maintain a healthy home. Poor ventilation can cause build-up of unwanted contaminants in the air you breathe, creating:
"Stale air" and other odor problems
Headaches and fatigue
Mold growth
And eventually, damage to your home's structure
All of these problems are preventable, and proper air exchange can help. BelRed offers several air exchange options to fit most budgets and needs, including:
Timed fresh air intakes
Exhaust fans
Energy Recovery Ventilators (ERVs) / Heat Recovery Ventilators (HRVs)
More detailed testing of your home's structure to locate the root cause of these problems is also available with our Home Energy and Safety Assessment.