Home Energy and Safety Assessment
Save Money, Be Comfortable, Live Better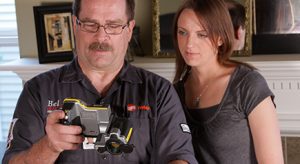 It's more important than ever to protect your home, budget, and family.  Let BelRed help you. With our Home Energy and Safety Assessment, we give your house a complete "physical," then prescribe the steps to make your home more efficient, safe and healthy.
Does your home have:
Excessive dust, or dirt lines at carpet edges?
Dry or humid air?
Lingering odors?
Hot or cold rooms?
High utility or repair bills?
A Home Energy and Safety Assessment from BelRed Home Energy provides you with the facts about what is causing these problems, and identifies permanent solutions to make your indoor living environment cleaner, safer, and more comfortable, with the lowest possible utility bills.
Here's how our three-stage total home energy assessment process works:
Test and Identify – Our highly trained and certified staff performs objective testing and assessments of your entire home and identifies areas where safety, health, energy efficiency and comfort can be improved
Educate – You receive objective, unbiased results and recommendations in a thorough report that we review with you in person
Prioritize – We propose solutions, and outline benefits and costs to solve your home's problems
We offer a choice of two levels of assessment to meet your needs:
Standard Assessment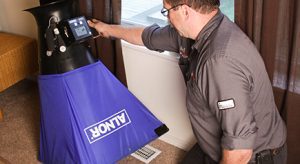 A basic assessment providing useful health, safety and home efficiency tests including:
Blower door / Air leakage evaluation
Infrared thermal imaging diagnostics
Gas leak check
Equipment safety inspection
Air flow diagnosis
Insulation inspection
Personalized improvement plan
Upgrade discounts
100% satisfaction guarantee
Premier Assessment
A comprehensive assessment that includes everything in the Standard Assessment, plus an array of even more useful health, safety and efficiency tests including:
Equipment performance and safety testing
Heat load calculation
For more information, or to schedule a Home Energy and Safety Assessment, call BelRed today!