Install Job of the Week – Gas Furnace and Earthquake Valve – Kenmore, WA
Congratulations to Lyle Gardner, winner of our Install Job of the Week for 10/3/11. Lyle installed a modulating, variable speed 80% furnace and earthquake shut-off valve at the Richards residence in Kenmore. This new system will provide the Richards with improved comfort, efficiency, ease of use, and safety.
The existing furnace was old, and unreliable. Filter access, behind the vent pipe, was also difficult.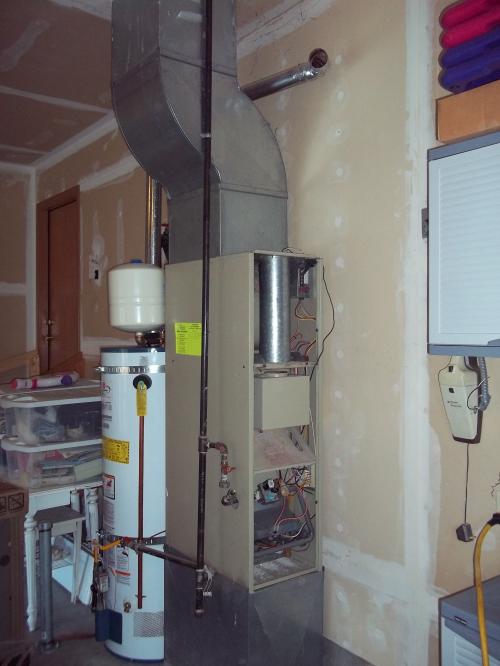 An Earthquake Shut-Off Valve was installed at the gas meter. In the vent of an earthquake, this valve will shut off gas flow to the house, helping to prevent damage from explosions or fire. It is simple to reset with the turn of a knob. (No more need for a wrench and a lot of muscle to turn the painted-over shut-off!)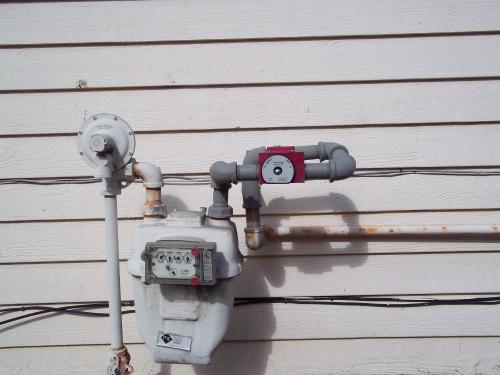 A new variable speed, modulating 80% gas furnace was installed. With exact gas and fan outputs matched to the heating needs of the home, this furnace will deliver much better comfort and improved efficiency. The vent pipe was moved to the left so it doesn't block the filter access, and a new, easy to use filter rack and door were added. An aerodynamic transition was built to improve airflow, and all joints were sealed to ensure maximum delivered efficiency and comfort.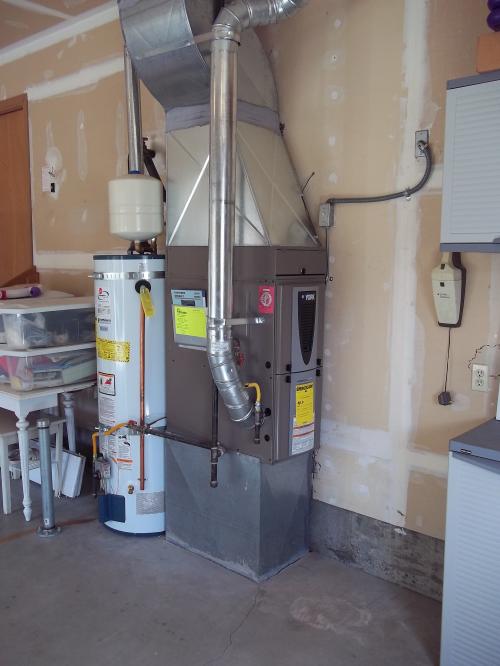 For more information on how you can improve the comfort, efficiency, or safety of your home, contact BelRed today for a no-obligation consultation.
Tags:
Products