Install Job of the Week – High Efficiency Furnace and Air Cleaner – Kirkland, WA
Congratulations to Lyle Gardner and Jose Salmeron for being selected for the Installation Job of the Week for the week of 10/10/11. Lyle and Jose installed a new high efficiency, variable speed, modulating gas furnace and whole-house air filtration system at the Ostrom residence in Kirkland. More importantly, they moved the existing AC coil, incorrectly installed by the original installers, to the proper position to prevent the possible formation of phosgene, a very dangerous gas. Lyle and Jose improved the Ostrom's comfort, efficiency and indoor air quality, and more importantly, protected their health and lives!
Located where the black insulated line comes into the system, the AC coil was installed before the down-flow furnace in the airstream. In the event of a leak in the coil, if the refrigerant came into contact with intense heat or flame, it could create phosgene gas. Phosgene is very dangerous, and can even be deadly. Standard industry practices and manufacturer's guidelines all require the placement of the coil after a gas furnace (based on the direction of airflow). This simple measure ensures that phosgene gas will not be created in the event of a leak.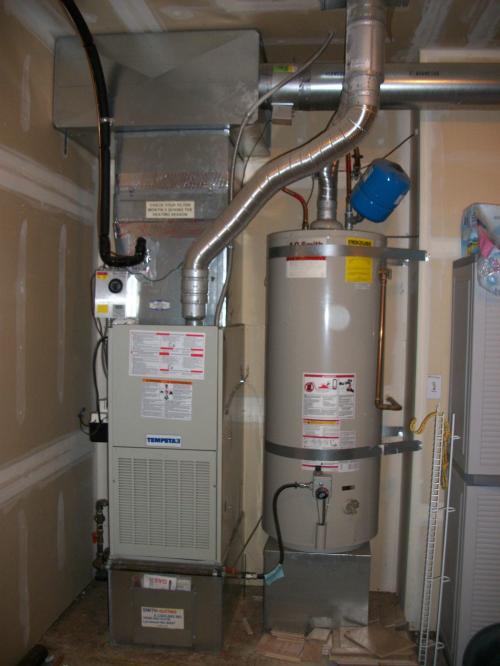 A new high-efficiency, variable speed, modulating gas furnace was installed to improve comfort and efficiency. A CleanEffects air cleaner was added to improve indoor air quality. Most importantly, the AC coil was moved the the proper location to ensure the homeowner's health and safety. The old metal venting from the furnace was removed and capped. New PVC venting was installed (per manufacturer's guidelines) to prevent rust and corrosion in the exhaust vent from condensation. Finally, the plenums were sealed to ensure delivered efficiency, comfort and air quality.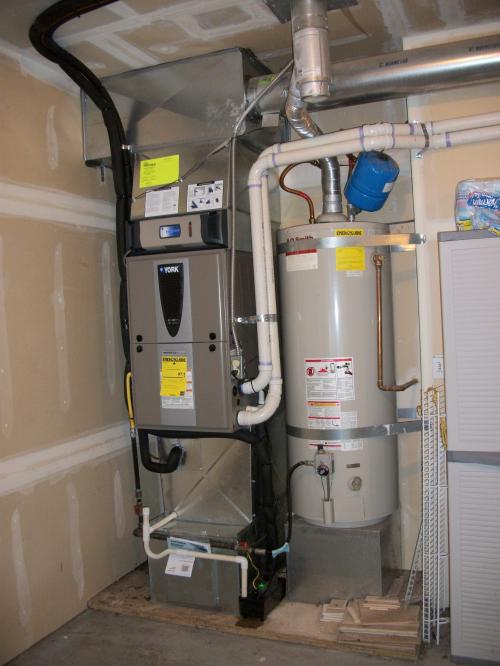 The new exhaust vent and combustion air intake were installed neatly along the wall, properly sloped and secured per code and manufacturer's guidelines. Care was also taken to ensure that the venting did not block access to the water heater or air cleaner.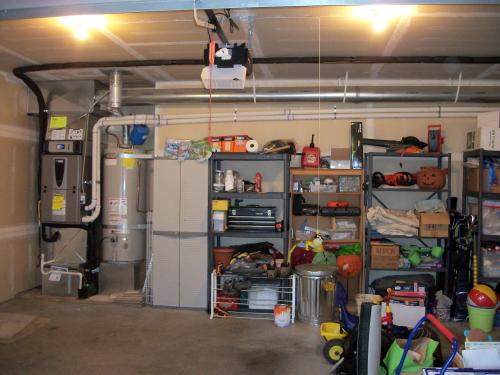 Tags:
Safety