Install Job of the Week – 2-Stage Variable Speed Gas Furnace – Redmond, WA
Congratulations to Lyle Gardner, winner of our Installation Job of the Week for 11/24/11. Lyle replaced a non-operable standard efficiency furnace with a new variable speed, 2-stage gas furnace at the Bell residence in Redmond, WA for improved comfort, airflow and efficiency. Safety upgrades were also completed to ensure the new system met current safety codes.
The old furnace had completely rusted out, and was not operable. Due to it's age, modification were also required to ensure it met current safety codes.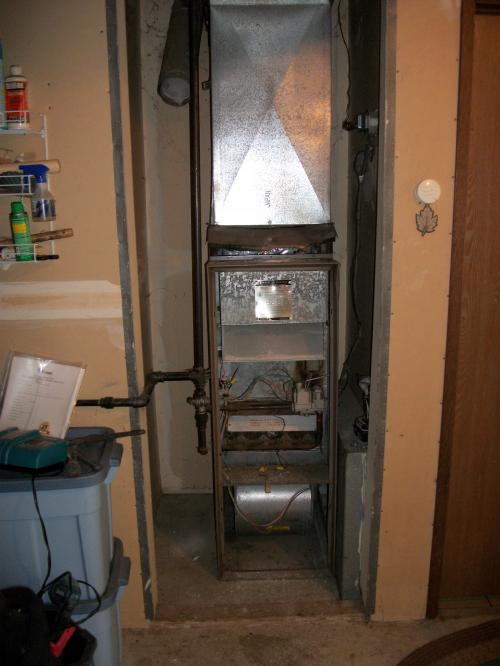 A new, 2-stage variable speed Trane XV80 gas furnace was installed to improve comfort, airflow, and efficiency. A new base-can was installed and sealed to the return plenum, and the supply plenum was modified and sealed, to improve airflow. A gas shut-off valve was installed to meet current safety codes.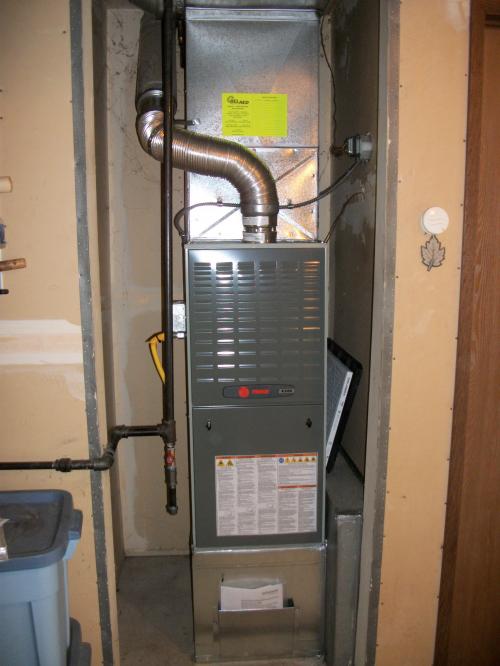 Tags:
Heating