Service Department Job of the Week – Hot Water Tank – Lynnwood, WA
Congratulations to John Woeck – our winner of the Service Department Job of the Week for 9/6/11. John replaced a water heater at the Hanson residence in Lynnwood. After 4 years of suffering with hot water supply problems, the Hanson's are happy with their new water heater, and the increase in their water pressure!
The old hot water tank was removed and recycled.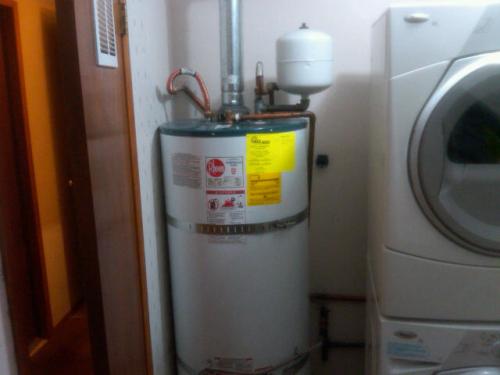 A new main valve was installed to increase water flow. household water pressure was also adjusted to ensure adequate water pressure and hot water supply.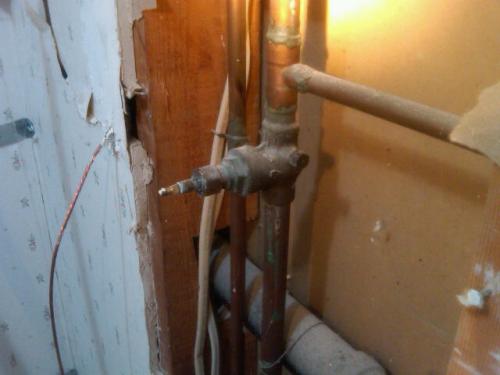 A new 50 gallon hot water tank was installed. Comfort and safety were ensured with properly sized and pressurized expansion tank, new pressure relief valve, new pad, new gas flex line, and heavy duty earthquake straps.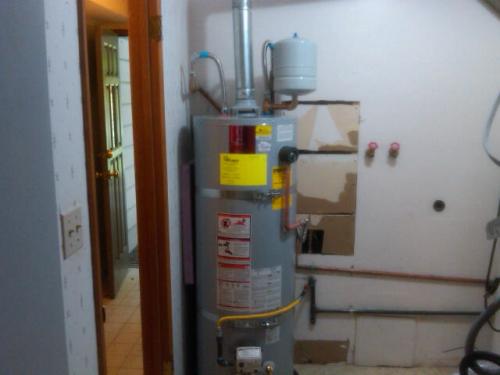 Drywall was repaired, and the washer and dryer re-installed for a clean finish to a job well-done.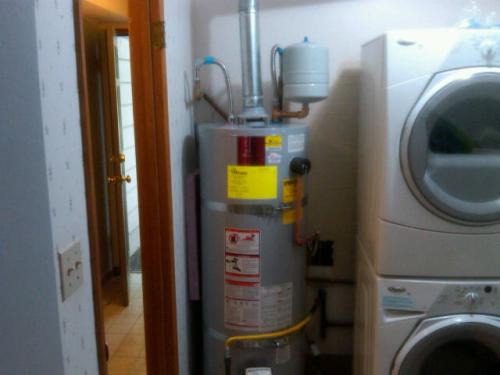 Tags:
Products