High Efficiency Furnace Installation – Bellevue, WA
Congratulations to Jose Salmeron and Josh Talik, our installation of the week winners for the week of May 14th. Jose and Josh installed a high efficiency York Affinity furnace, 4″ high efficiency media filter, humidifier, and earthquake shut-off valve at the Johnson residence in Bellevue, WA.
The motor on the Johnson's existing furnace was bad, and they opted to replace their aging system – upgrading to a high efficiency furnace to reduce their energy bills.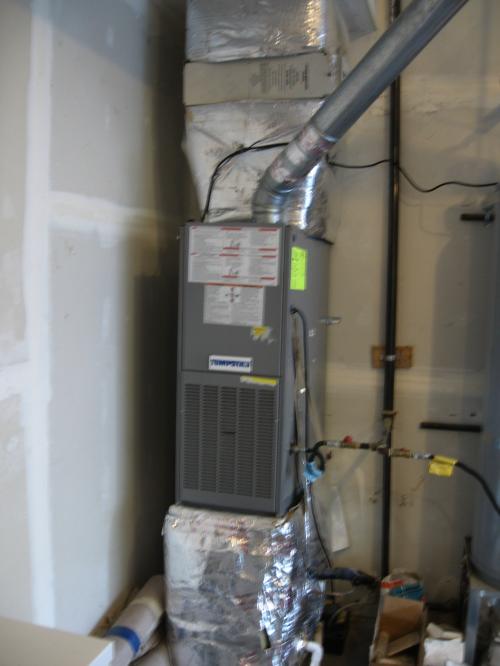 A York Affinity 97% efficient furnace was installed. The old metal venting was removed and capped, and new PVC venting was installed to meet code requirements and ensure a long-lasting, safe installation. the drain from the existing Air Conditioning coil was used to carry away condensation from the new furnace. A new return duct was installed to improve air flow and comfort. All plenums were rebuilt to accommodate the new system, sealed and re-insulated.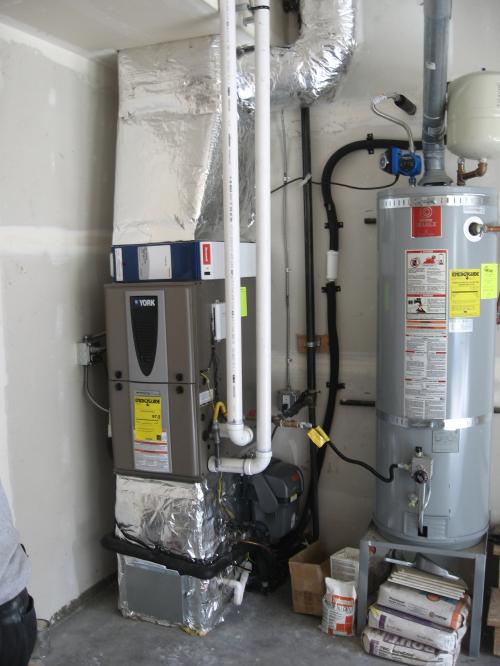 To address concerns about indoor air quality, a high efficiency 4″ media filter and steam humidifier were also installed. The 4″ media filter does an excellent job at filtering out particles such as dust, pollens, and most other allergens. Coupled with the steam humidifier to provide ideal indoor humidity, the Johnson's will experience improved comfort and indoor air quality.
Finally, to provide additional safety and peace-of-mind, an automatic earthquake shutoff valve was installed. these devices will close off gas flow tot the home in the event of an earthquake, reducing potential damage from fires or explosions due to sheared gas lines. They are simple to reset, with the turn of a dial, rather than having to struggle to turn a painted-over gas shut-off with a wrench.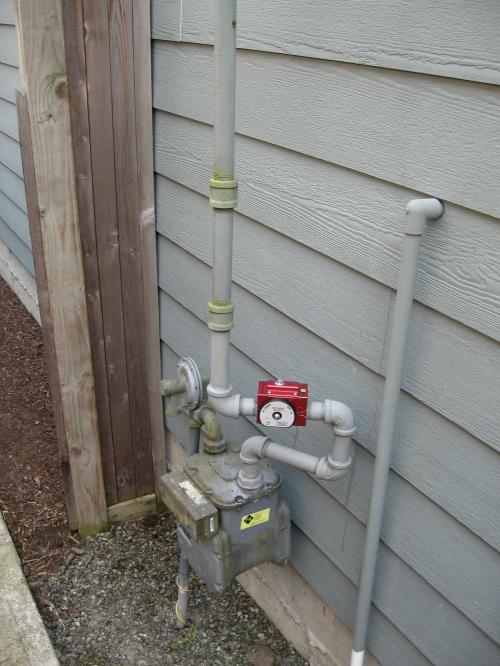 We're sure the Johnsons will be happy with their new system, and the comfort, energy savings, healthy air, and peace-of-mind it delivers.
Tags:
Heating